Kia ora to all our bloggers,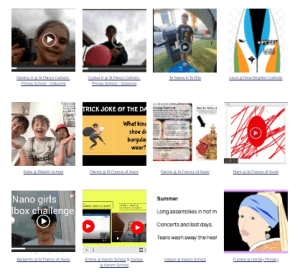 Thank you all so much for your participation in this years Summer Learning Journey.
It has been so amazing to see your posts. Our team have enjoyed the opportunity to create online conversations with you and comment on your work.
Here is a link to the most up to date "Outstanding Posts". (Remember these are worth extra points!)
I am sure you will be eagerly awaiting school to find out who the finalists are as we tally up all of the points over the next couple of weeks.
Thank you again for all of your hard work,
Mrs Clifford & the SLJ Commenting Team of 2022/2023!